Member of the Rebbe's Secretariat Visits Chabad of Orange County
 
Rabbi Leibel Groner, member of the Lubavitcher Rebbe's secretariat, speaking about the Rebbe at Chabad of Orange County
Rabbi Leibel Groner, member of the Lubavitcher Rebbe's secretariat, visited Chabad of Orange County on June 13th.  Rabbi Groner's visit was on his way up to Albany, NY to speak at a tribute in honor of the Rebbe's yahrtzeit, at Capital Chabad, under the leadership of Rabbi Yisroel Rubin.
Around 20 friends of Chabad or Orange County managed to take a break of work and join the hour-long informal luncheon at the home of Rabbi Pesach & Chana Burston in Monroe.
Rabbi Groner spoke about the Rebbe's dedication to all, and told moving stories of his experiences working by the Rebbe for more than 45 years.

Chabad wishes to thank Rabbi Yisroel Rubin, Regional Director of Chabad of Eastern NYS to making this visit possible!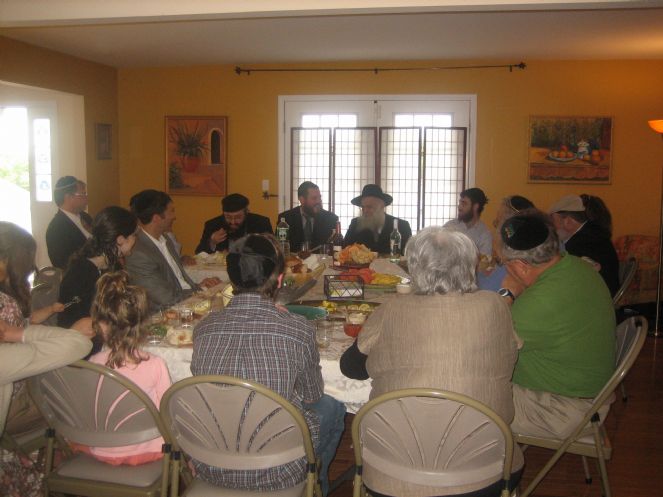 Dr. Zev Zelenko sharing a story with Rabbi Groner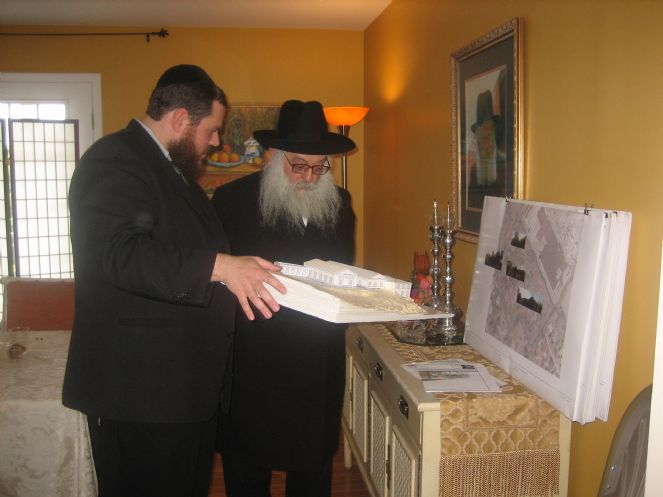 Rabbi Pesach shows Rabbi Groner the proposed plans for the new Chabad Center